My services
What I do
I offer a range of academic editing services – have a look below to see how I can help you.
These services are described in more detail in my terms of service and on my FAQs page.
If you're not sure what service(s) you need, feel free to get in touch and ask me!
Copyediting
Basic fact-checking and sentence-by-sentence editing of the text, ensuring that it's consistent and technically accurate.
Line editing
Extensive sentence-by-sentence editing of the language of the text, checking it for tone, idiom, flow, accuracy and consistency.
Structural editing
Feedback on the structure of the text, examining the organization and clarity of the argument and suggesting areas for improvement.
Reference editing
Ensuring that all references in the text are formatted correctly and consistently.
Typescript preparation
Ensuring that the text is styled and formatted correctly for submission to a particular journal or publisher.
Proofreading
Review of typeset proofs to ensure that they're in good condition before publication.
My background
Why I'm the editor for you
I have over ten years' experience of language editing and teaching, and have been working as a freelance editor since 2017. In addition to my work with direct clients, I currently work as a copyeditor and proofreader for a host of academic journals, publishers and editing agencies based in the UK, the USA and Canada.
I'm a humanities editor first and foremost, and hold a PhD in modern European history from University College London. I've previously studied at the University of Cambridge, where I gained a first-class degree in modern languages (German and Russian).
If you'd like more details, here's my CV.
2020-present
Cambridge University Press
Freelance copyeditor (book manuscripts)
2019-present
Baylor University Press
Freelance copyeditor and proofreader (book manuscripts)
2019-present
University of Bristol Press
Freelance copyeditor (book manuscripts)
2018-present
University of Toronto Press
Freelance copyeditor (book manuscripts and journals)
2019-present
SAGE Publications
Freelance copyeditor (journals)
2018-present
Oxford University Press
Freelance copyeditor (journals)
2014-2020
Department of German, University College London
PhD in Cold War History
2013-2014
School of Slavonic and East European Studies, University College London
MA in History
2007-2011
Churchill College, University of Cambridge
MA in Modern and Medieval Languages (German and Russian)
Testimonials
What my clients think
Simon Coll has been of tremendous assistance to us here at the journal Britain and the World (published by Edinburgh University Press) over the last few years. He has played an important role in the production process, since his copy-editing skills are of the highest standard.
Simon has edited some of the essays of our journal that have been written by academics whose native language is not English. He shows a great ability to analyze and correct logic (both structural and syntactical), and to find issues that make things unclear and suggest ways to improve them. His work has helped the essays to present things more accurately and coherently.
Working with Simon has been very beneficial for me. As English is my third language, I find his remarks and suggestions very useful. Simon always offers an improvement in the style and language of my sentences without changing the original structure, which is exactly what I'm looking for. His input is always subtle and aesthetic. I fully recommend his services!
Simon has been editing my texts for several years now and this has been incredibly helpful. He is a careful reader, making changes and suggestions that truly improve my work. As a historian himself and fluent in different languages he brings both expert knowledge to the topics I discuss as well as sensitivity to issues of translation from German as well as Romance and Slavic languages.
Since 2014, Simon has edited the language of my research papers, including my PhD thesis and several papers which focus on the translations of a classic Chinese novel. Simon's editing is very detailed and accurate in terms of linguistic revisions, and also includes valuable advice on the content and structure of my papers.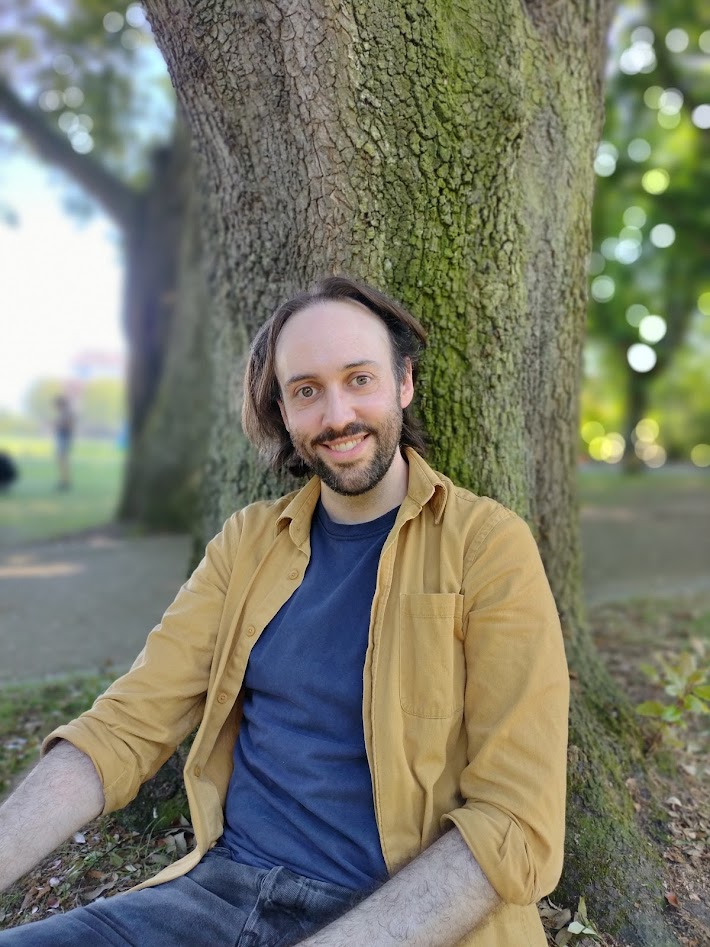 Who am I? Glad you asked!
I'm a native UK English speaker, born and bred in London, though I'm now based in Northern Ireland.
When I'm not editing or trying to get some writing done, I love immersing myself in books – mostly history, of course, but also science fiction of all sorts. I also enjoy playing and writing about video games, particularly on my other site, The Sidewise Historian.
From the blog
Latest posts
Posts and reblogs on the editing world, as well as more general language-related topics.